Specialists in Renovations,
Restoration, Build-outs &
Construction of Residential
and Commercial Properties.
Mark Mutchnik had several things in mind when he founded Mutchnik Construction Group (MCG).  As a native Floridian, Mutchnik wanted MCG to influence the shaping of the identity of Florida architecture and interior design.  He is knowledgeable of the history and unusual blend of cultures that give South Florida the cosmopolitan flavor which makes it such an exciting place to live.
He believes that the architecture and interior design of private residences should be a reflection of the environment as well as the people who occupy the space.  Commercial properties however are somewhat unique. As centers of commerce and shopping, they must reflect the pulse of the community. In South Florida, this creates a new vernacular.
The aesthetic of the design is what makes architecture special, not the applied ornamentation. In that regard Mark Mutchnik excels, and encourages architects and designers to work together to capture the essence of each project in its entirety, to enhance the communities in which they are building and help develop a special identity for the Florida we love.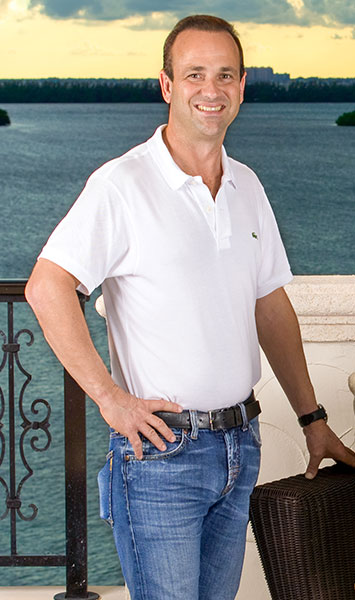 Mark Mutchnik CGC No. 059745
Founder & President
Founder and president of the company, Mark Mutchnik, is a native Floridian with a love for the environment as well as the development of the architectural identity of urban South Florida.
The influence of the Mutchnik Construction Group (MCG) has been evident since our inception in 1992. MCG became a fast growing and dynamic company. Although MCG is a full service firm, it established a firm reputation in its areas of expertise, the buildout and renovations of high-end residential and commercial properties.
Mark Mutchnik built the firm carefully and diligently with intelligent planning and an admirable work ethic.
He began by surrounding himself with the most talented designers and highly skilled craftsmen available in the marketplace. He then used his experience, his hands-on, easily accessible management style, and well-honed communicative skills to his best advantage. He quickly achieved his corporate mission.
MCG consistently enhances the lifestyle and environment of its clients by delicately balancing design and function for optimum results. His high standards for quality work and materials are surpassed by none. His intrinsic attentive nature and total understanding the goals of each project translate into maximum efficiency on every level, from planning to completion. The amount of repeat business and referrals he consistently receives from satisfied clients confirms this.
Innovative Designs & Exceptional Craftsmanship
For Those Who Appreciate The Very Best.
MCG can work directly for clients, using our expert team of architects, designers and construction staff, or with architectural firms and interior designers, to translate their work into reality.
We operate as a cohesive team, and treat each project, large or small with the same intensity, attention to detail, high quality, and cost-efficiency as if we were building a home or office for ourselves.
We begin every project with an interview. We want to hear what our clients and prospective clients have to say.
We want to know their every need, goal and desire. We want the opportunity to get to know them and listen to them, on a one-to-one basis.
A comprehensive list of services to every client, including a cost analysis of the services we agree to perform. This analysis is a budget that we agree to follow, and we sign our name to it.
The Services We Offer Are:
Architectural Services
Engineering
Permitting
Itemized cost list of labor and materials
Renovation Services
Restoration Services
Commercial and residential build-outs
New Construction – residential and commercial
In completing work in a timely fashion, as specified.
In adhering to and being accountable for an agreed budget.
In recommending to our clients, not dictating.
In working closely with other contractors and helping when needed.
In giving our clients the very best job possible, no matter what obstacles we may have to overcome.
In treating our clients, co-workers and other contractors with courtesy and respect at all times.
In never compromising quality of work or materials to make our job more profitable.
"Achieving the delicate balance between function and design is a daily challenge. I think of it as an art form. "
State Certified General Contractor